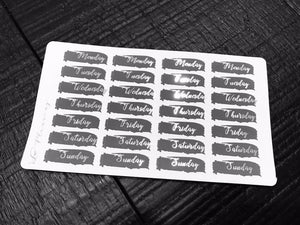 Grey Date Covers (MATTE)
Here you will find my grey date covers. You will have an option to select the font and color scheme.
Due to the nature of the foil application, foil may have some flaws, such as black spots and thin lines. If this will bother you please do not purchase this item.
All pictures show color differently. Please keep this in mind when purchasing.
Follow us on Instagram for future coupon code and discounts.
Instagram: @sLoplanning