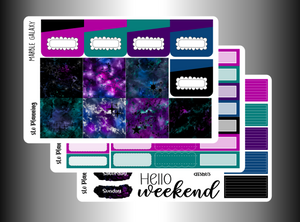 Marble Galaxy (Academic Planner)
Due to the nature of the foil application, foil may have some flaws, such as black spots and thin lines. If this will bother you please do not purchase.

Please keep in mind that sometimes colors on the screen will differ from the actual product depending on monitor settings.